Fresh from the Farm Citrus Fundraiser!!!!
Tired of buying fruit that's trucked through the supermarket delivery chain, is 10-12 days old, and gets dumped into the display bins with bumps and bruises all over? Well, for one week only, you can skip the grocery store and get farm fresh navel oranges and grapefruit delivered direct from the orchards to us. Deliveries will be made during the second week of December to San Luis Obispo High School where you can pick them up your fruit and take it home. The fruit will be much fresher than supermarket fruit and will last about 3 weeks if it is stored correctly, between 38-42 degrees. Put it in the fridge and then put the rest of the box in a cool place, like the garage or someplace like that.
Each box ordered earns the San Luis Obispo High School Band $10!!
Sale Starts Oct. 17, 2017 and ends November 14, 2017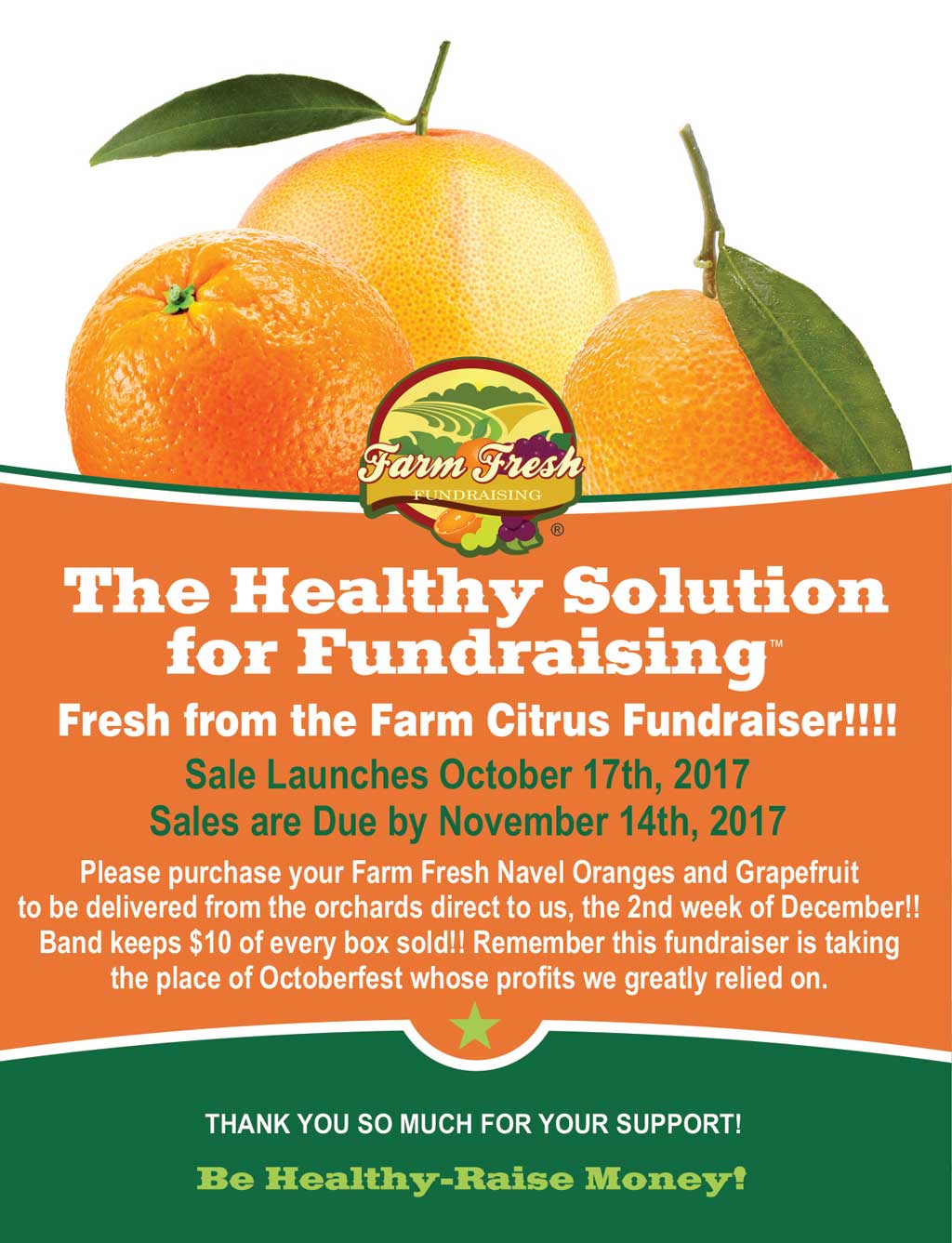 Order your fruit here, now!
Orders are no longer being taken for the Citrus Fundraiser. Please check back later for more opportunities to support the SLO High Band